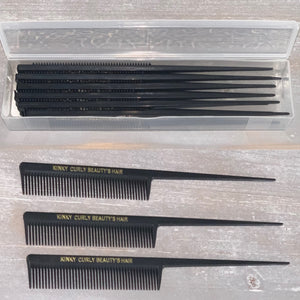 This is not your typical rattail comb.  This rattail is made specifically for thicker kinkier textured hair.  It helps to more thoroughly detangle your hair prior to styling.  The teeth are wider than your typical rattail, preventing unnecessary pulling and breakage.
These combs also amazingly help create the cleanest, perfect parts when styling.  They're also heat resistant.
The combs come in a set of 12.